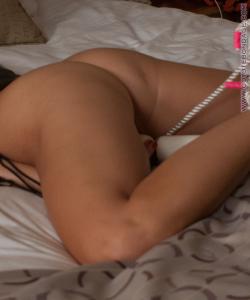 124 photos
Carissa Montgomery...
She dropped by for a bit of fun. I didn't tie her up much, but I did throw her onto the bed face-down. Then I got the Hitachi wand out to have some fun with her.
I tied the Hitachi where it would buzz her pussy, especially her clit.
I have to say, watching her hump that Hitachi wand got my juices flowing.
After I decided she had enough of the Hitachi, I fucked her hard, right there the way she was tied...