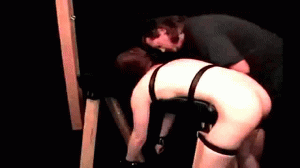 9:44 video
Sadie Simone had been bad, very, very bad.
So I needed to punish her.
One problem with that - she loved being punished. So she would get into trouble just so she would get punished.
So I strapped her to the horse, and nicely reddened her ass. It also made her very wet.
Who am I to pass up such an opportunity?