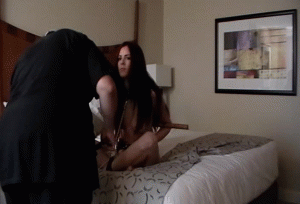 10:54 video
The lovely Isobel Wren... what can I say?
She loved being in my clutches and loved the tight bondage.
Then I upped the ante by bringing out the vibrator. Oh, did I mention that this very devilish device has a remote control for the speed of the vibrator?
Isobel told me that I was evil for coming up with that... but with a twinkle in her eyes. I really think she enjoyed "riding" the vibe!
El Coyote