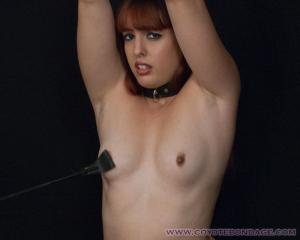 146 photos
She is my slave.
She had been bad.
Really bad.
She needed punishment.
What to do, I thought...
I started by tying her wrists together above her head, before starting with a nice riding crop to grab her attention. A nice slapper began to drive the point home that her misbehavior would not be tolerated. I followed that with a nice, small, stinging flogger. Of course, she deserved to have the paddle, a.k.a. the "Attitude Adjuster" on her, and not just on her ass! I wrapped up her punishment with a nice, long leather flogger that made her scream-after she first kissed it!