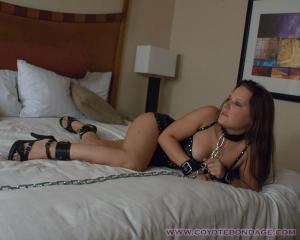 130 photos
She's a tease.
Seriously, that leather outfit? Screams tease.
She came on to me at the reception. Who am I to refuse?
I took her back to my hotel room.
That's when I discovered she didn't wear panties. Somehow, it didn't surprise me.
I had a lot of fun with the chains and straps.
Seems like she did as well....